Mrs. Spangler's K/1 class visited Lee Richardson Zoo and ate lunch at Pizza Hut in Garden City. It was a great way to spend last day of school!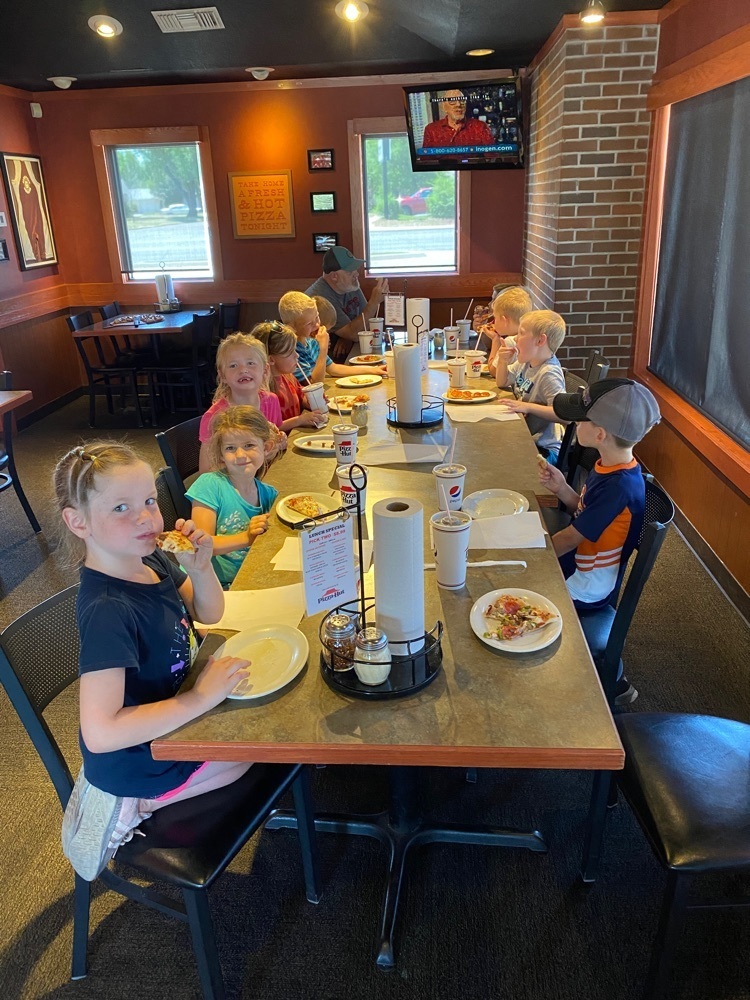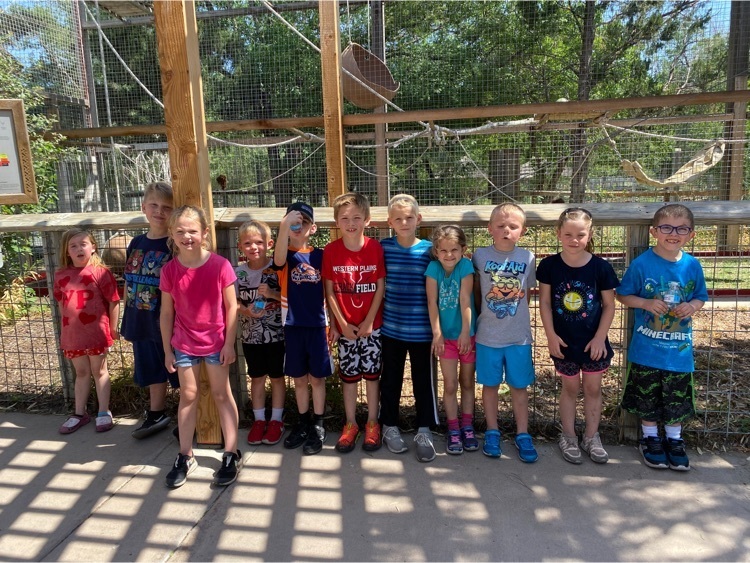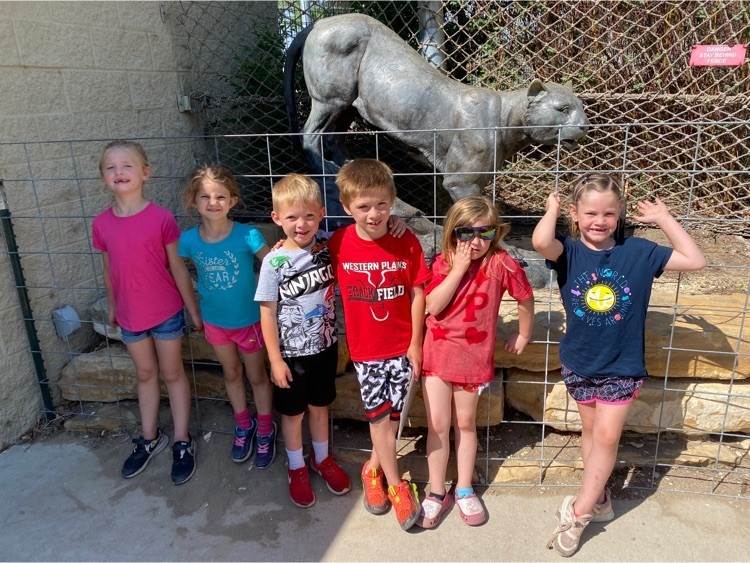 Mrs. Lund's 2nd and 3rd graders went on a field trip to the Abilene Smokey Valley Railroad and got to ride on the train and eat lunch in the dining car. They finished up the afternoon at the Lakewood Discovery Center in Salina where they got a lesson on life cycles and got to explore to find creatures during different stages in their life cycle. They found snails, tad poles, ghost shrimp, small fish, eggs, insects, and so much more! It was a wonderful trip!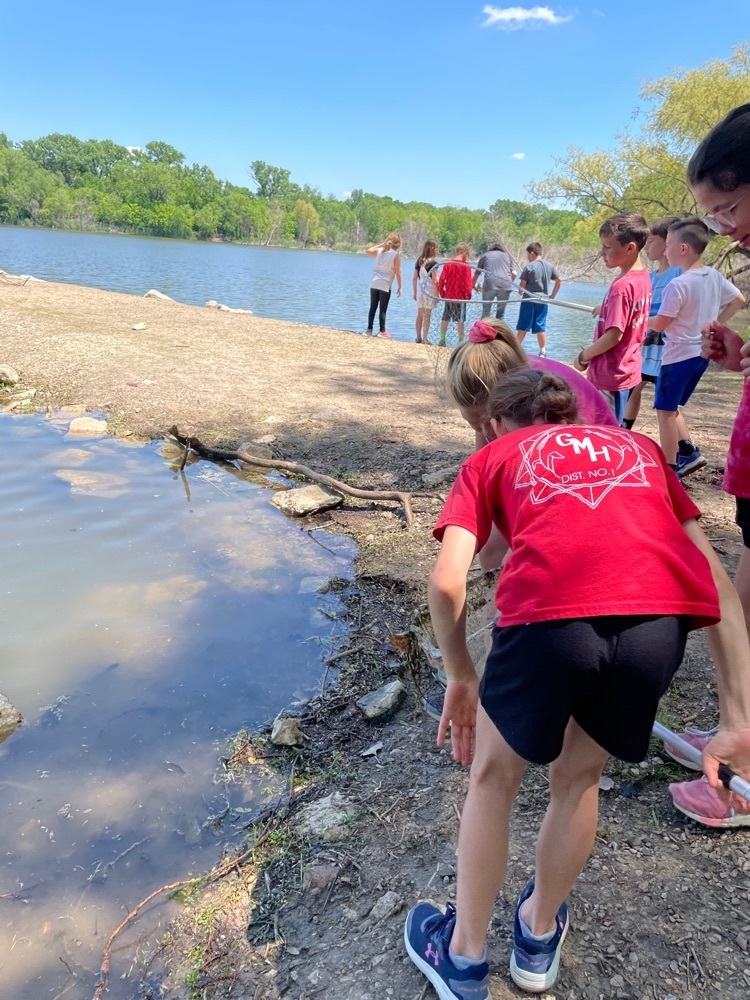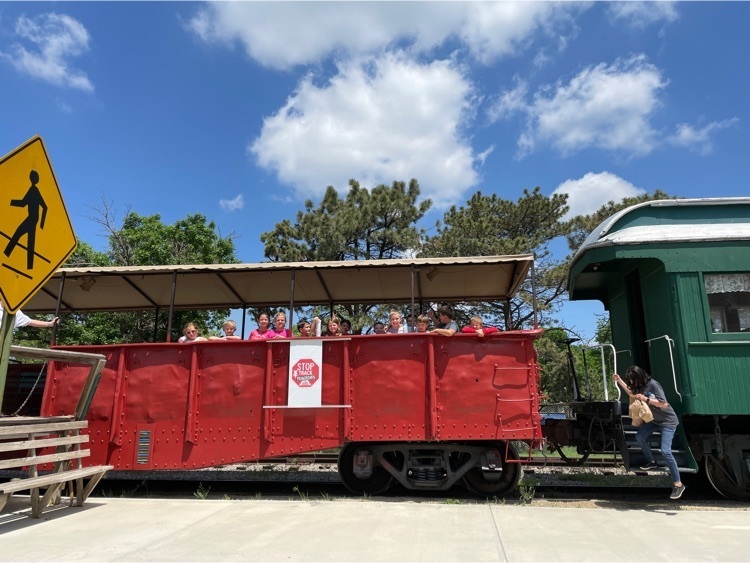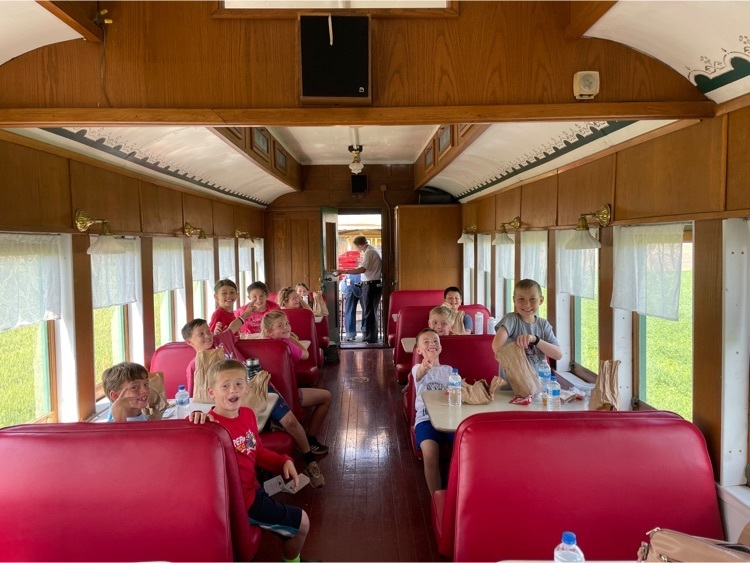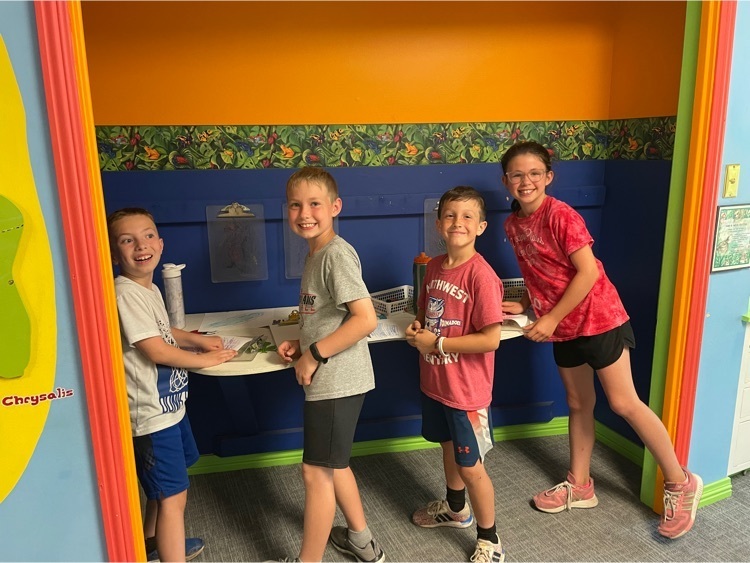 Drivers Education begins tomorrow Thursday May 19 from 8:30 a.m. to 11:30 a.m.

Mrs. Rein and the South Junior High history class learned about agricultural at a working farm by visiting the Rein Family Farm. Steve Rein showed students the combine, disk, and sprayer. Students got to climb in and explore, run out in the wheat field, and were shown the types of grain raised on the Rein Farm: wheat, milo, and corn. Students also went up in the hay loft and saw itty bitty kittens. It was fun but turned out to be an educational experience to round out their lessons on Kansas History.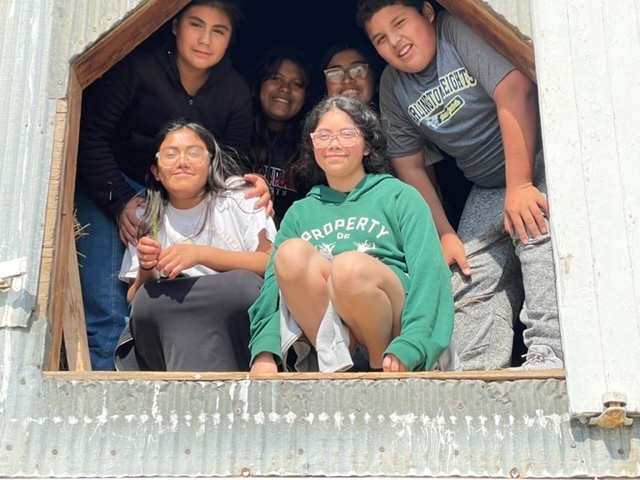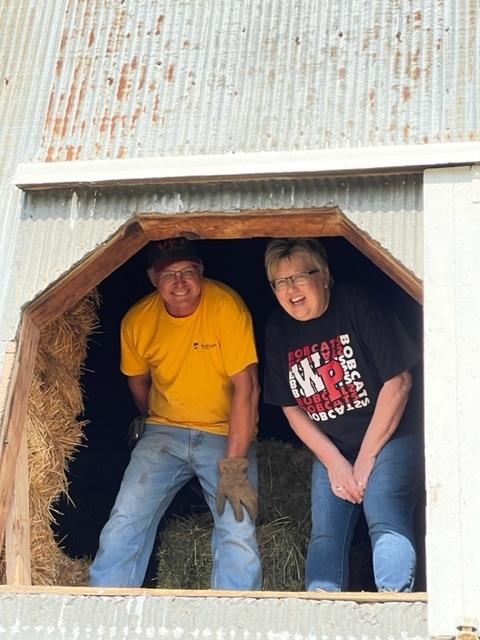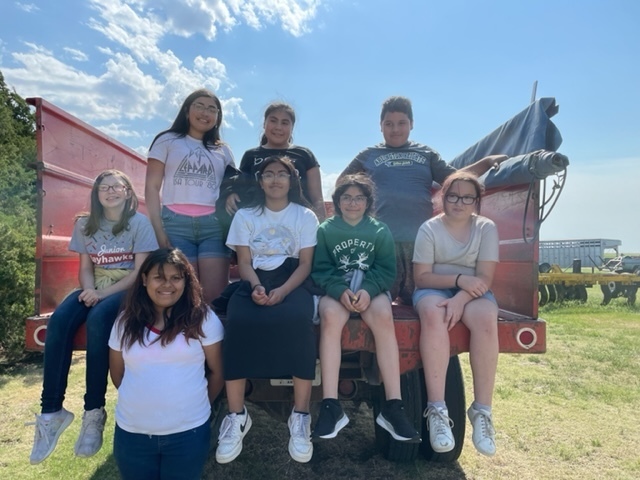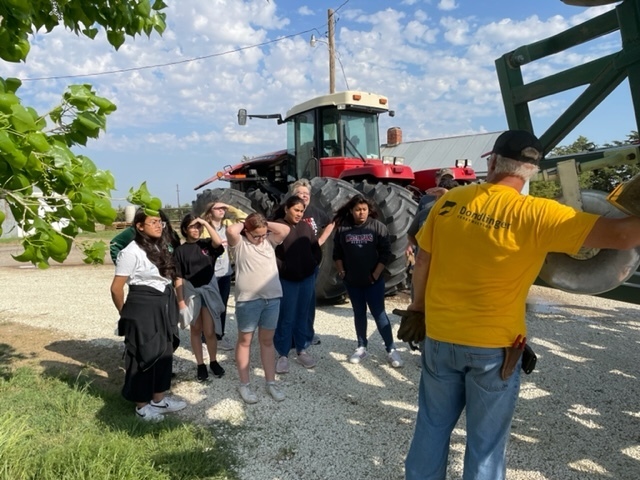 K/1 South students went to Fort Hays State University for a STEM project, they learned about the Plymouth School House, and had Farmer Miller read some wonky stories. Students also got to tour the campus, eat lunch and play at the park, then ended the field trip eating ice cream!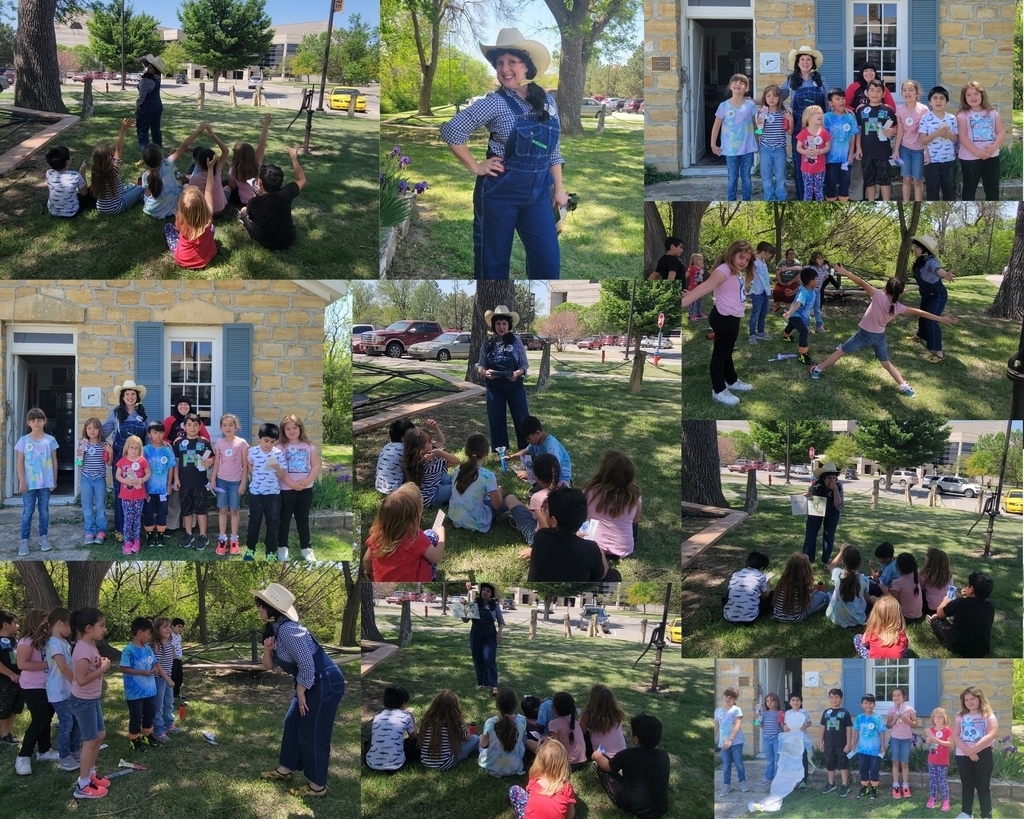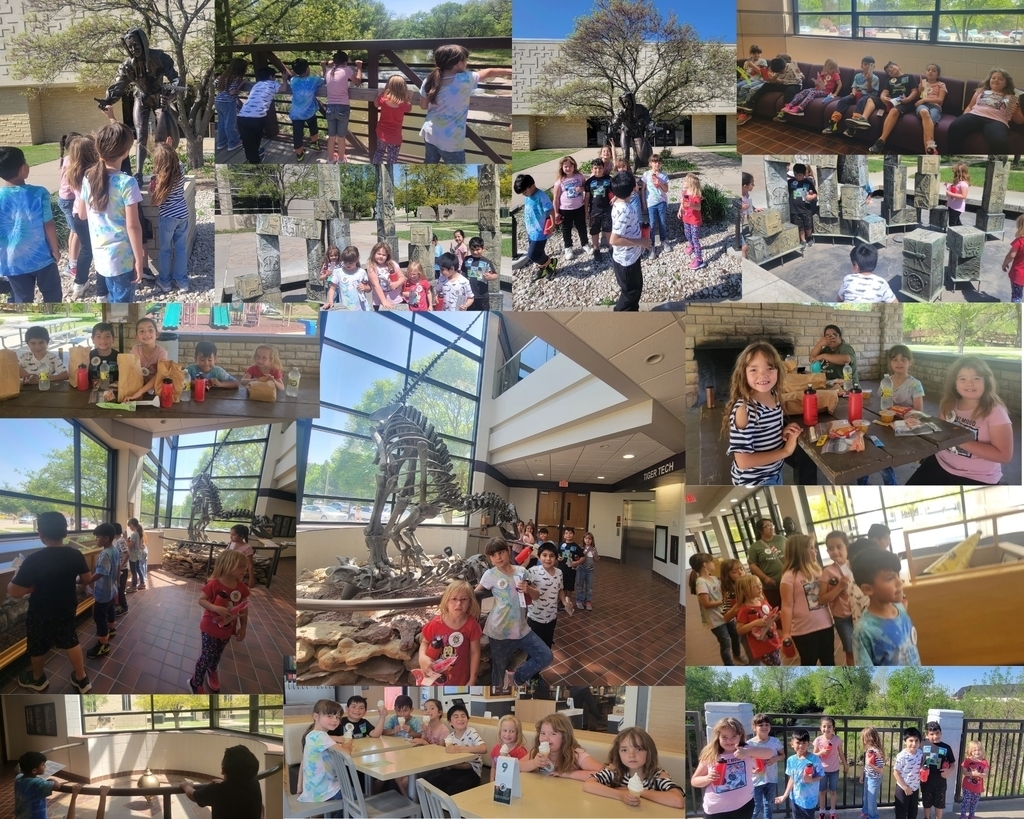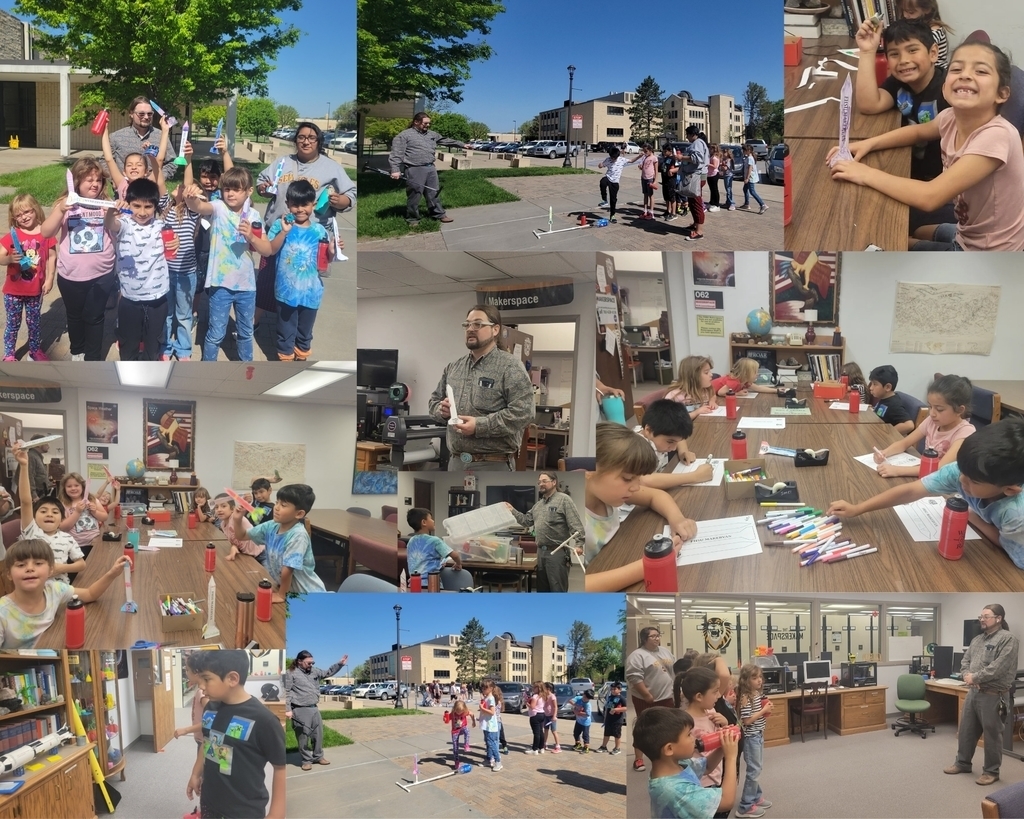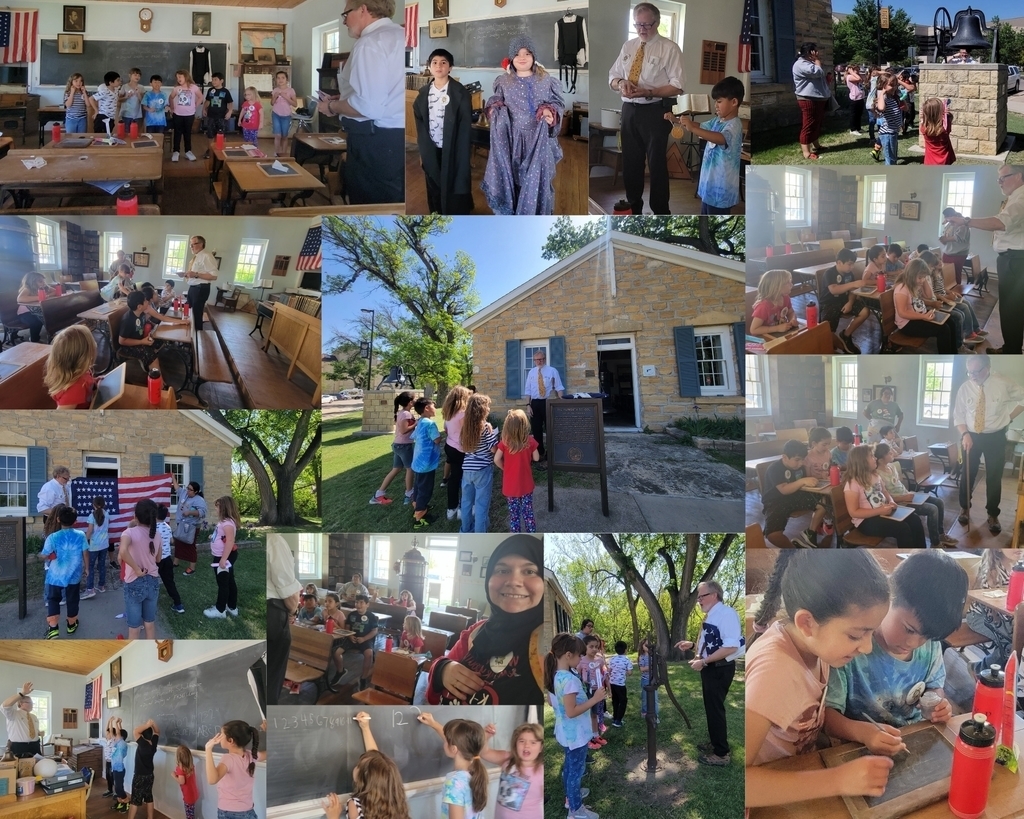 Field Day 2022, pictures taken by Mrs. Abukhodair.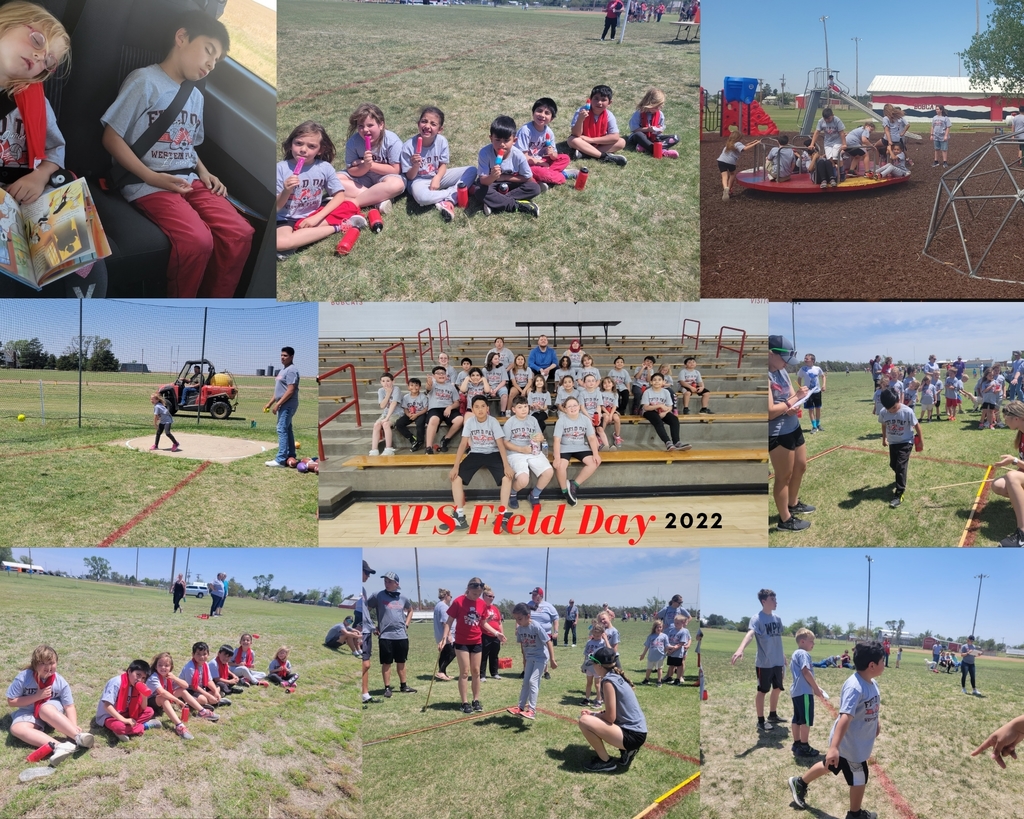 Thank you to Ness County EMS, Fire, and the Sheriff's Department for coming to Western Plains North and teaching the students about the things your department does. It was a great time!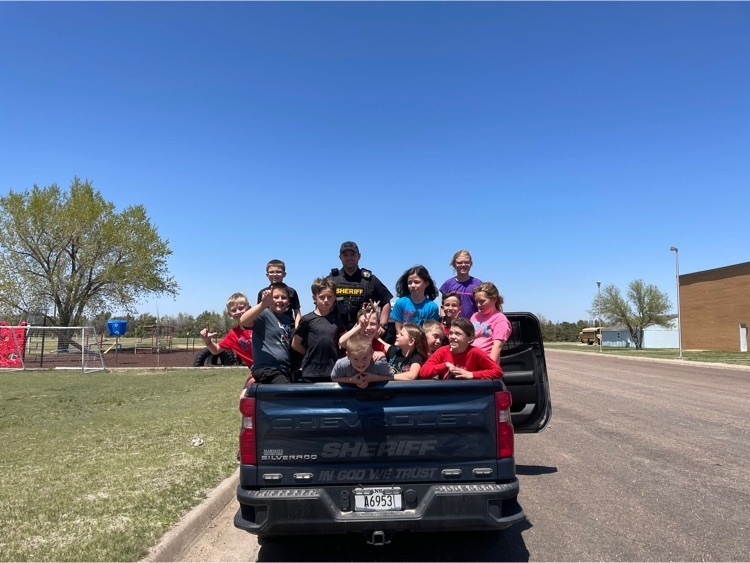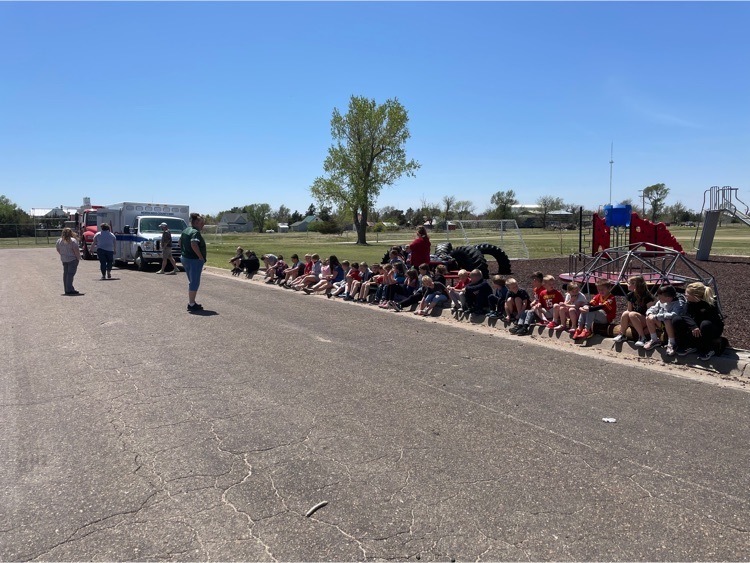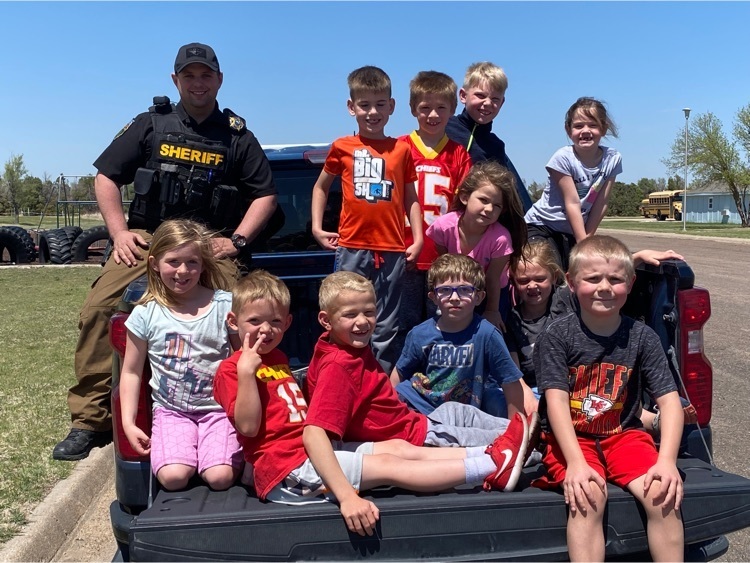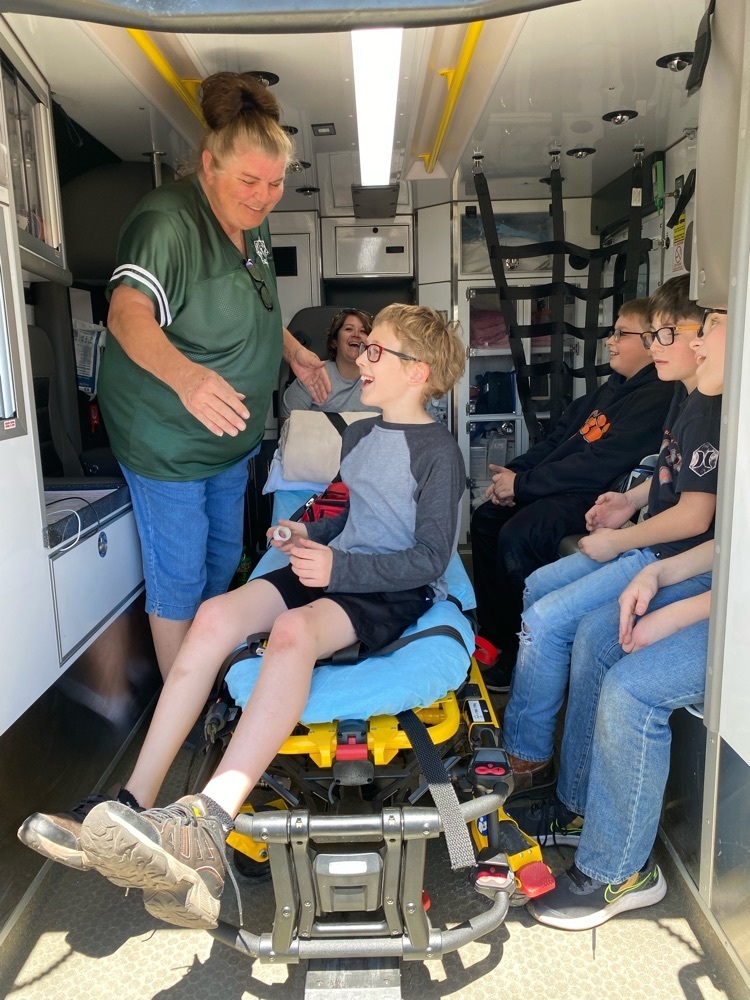 Thank you to Ness County EMS, Fire, and the Sheriff's Department for coming to Western Plains North and teaching the students about the things your department does. It was a great time!

The 4th and 5th grade propagated spider plants for Mother's Day last fall and have been watching them grow and caring for them all year. They finally got to take the gifts home this weekend!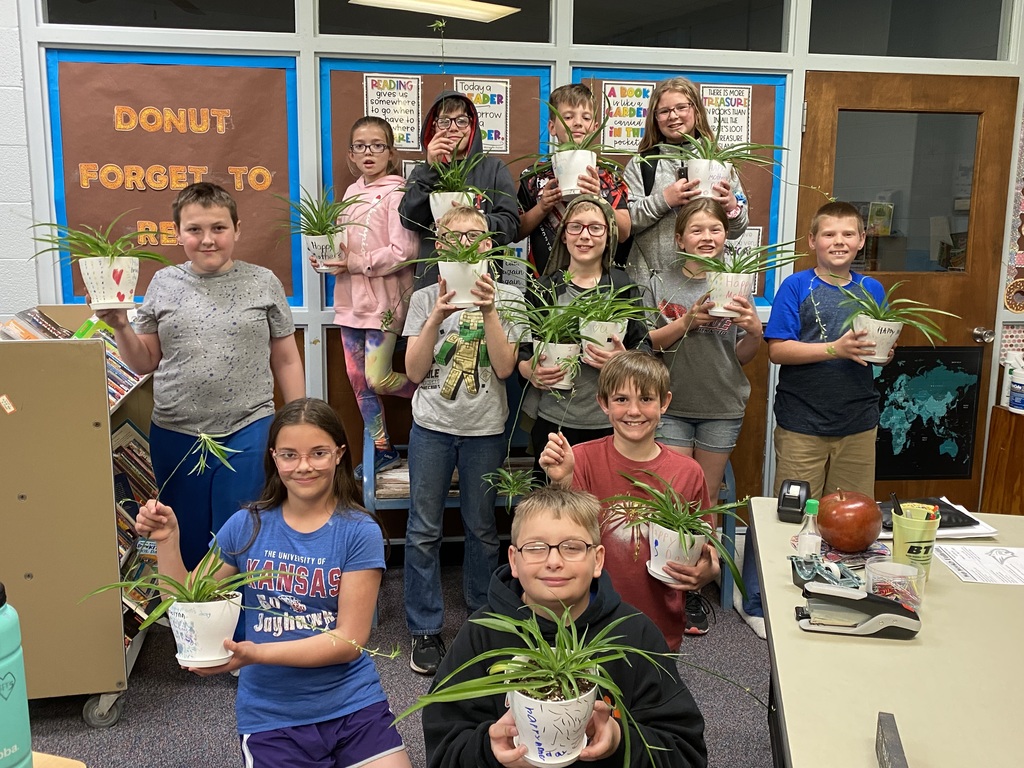 Western Plains South would like to invite parents to Pie with Parents on Friday, May 13 at 2:15 p.m. Star Award will be given out at this event. Please call the office, and let us know if you will be attending. We want to make sure we have enough pie. ;)

Western Plains South will be holding an Elementary and Junior High Parent Meeting this evening, May 3, at 7:00 p.m. in the Cafeteria. Agenda Items Include: (1) Parents Rights (2) Western Plains app (3) Parents Online for Western Plains grades access (4) Parent Portal for access to parent reports for students state assessment results (5) Box Tops for Education (6) Casey's Community Support (7) Parent meetings and PAC for upcoming year. We look forward to seeing you there!

The Western Plains yearbook staff needs all Senior Photos by Friday, May 6. Please bring photos into the office or email your images to
cweaver@usd106.org

Due to weather, Western Plains will be running mud routes on Monday afternoon, (May 2nd) and Tuesday morning (May 3rd).
A huge THANK YOU to Dr. Judy Norton and Dial for coming to the north elementary and teaching the students about assistance dogs. The students enjoyed learning about Dial, while Dial gained experience as well!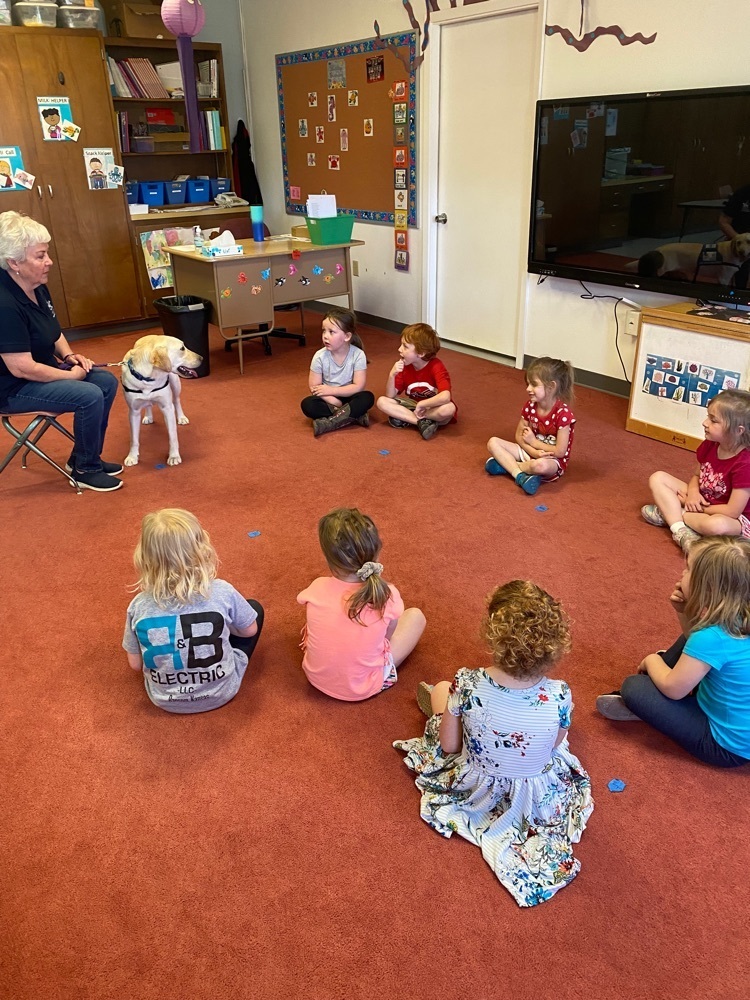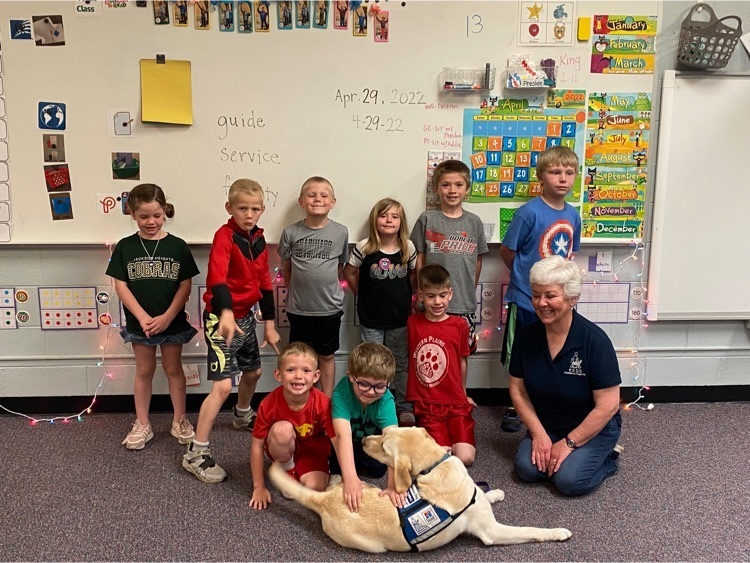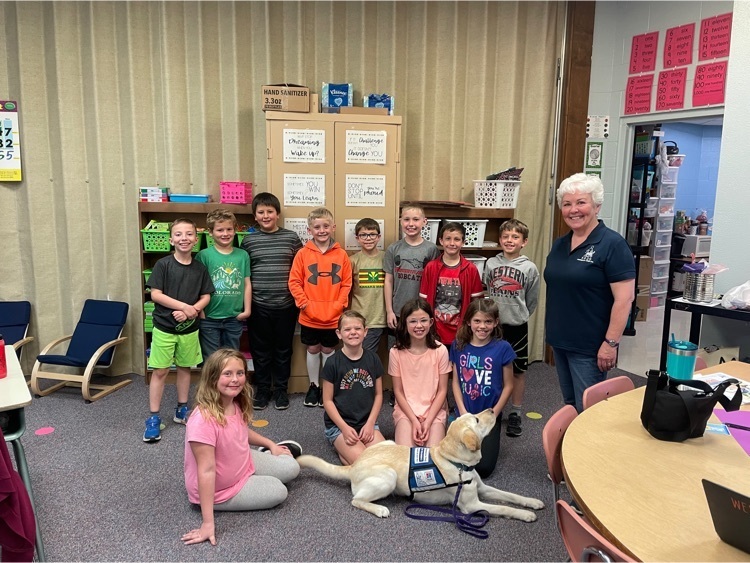 First graders went to Bazine's Farmers Bank and Trust to learn about saving money and were given their own piggy banks to decorate.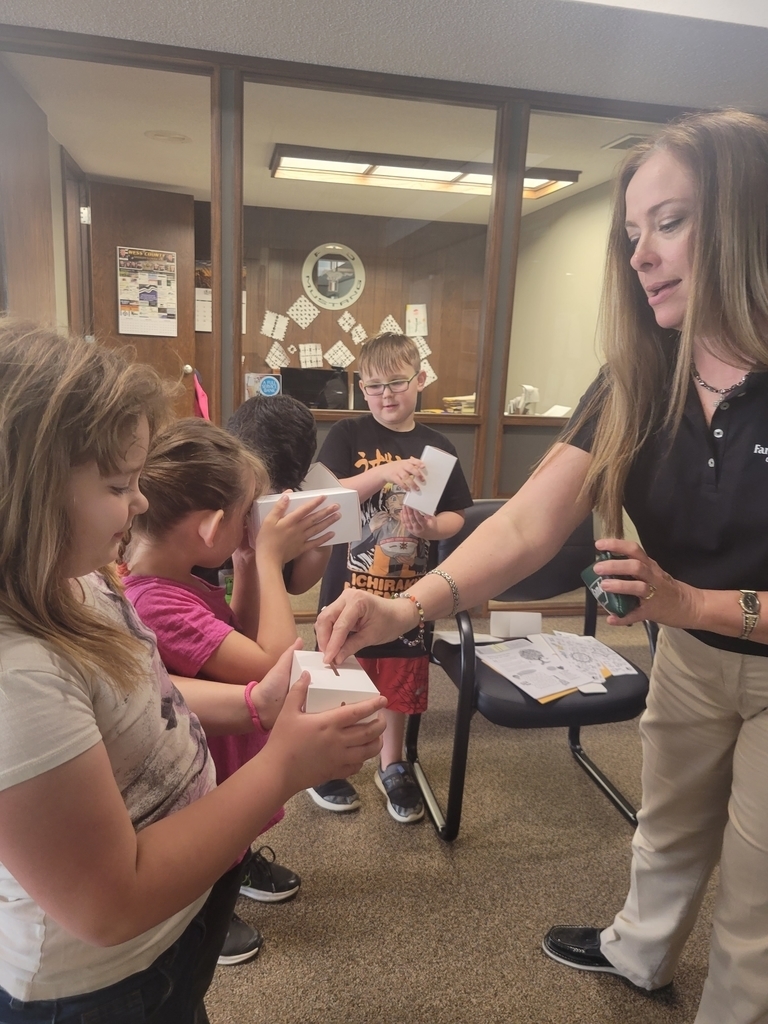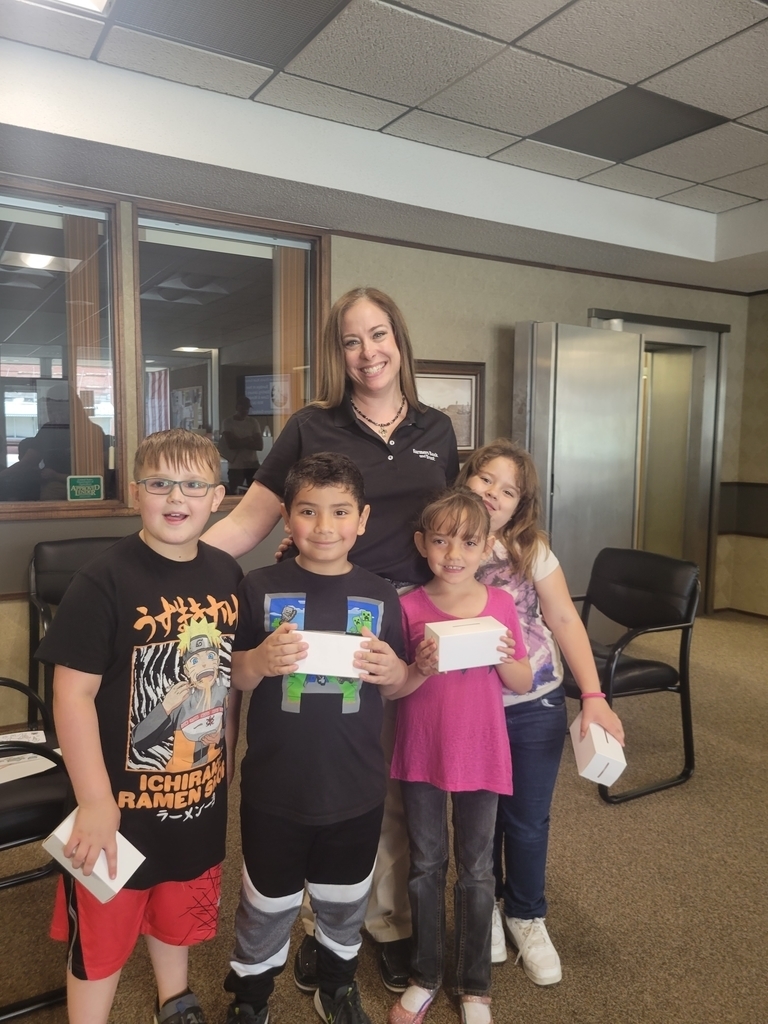 K/1 South students spent Earth Day learning about the importance of keeping our home, Earth, clean. They helped clean trash and recyclables outside the school.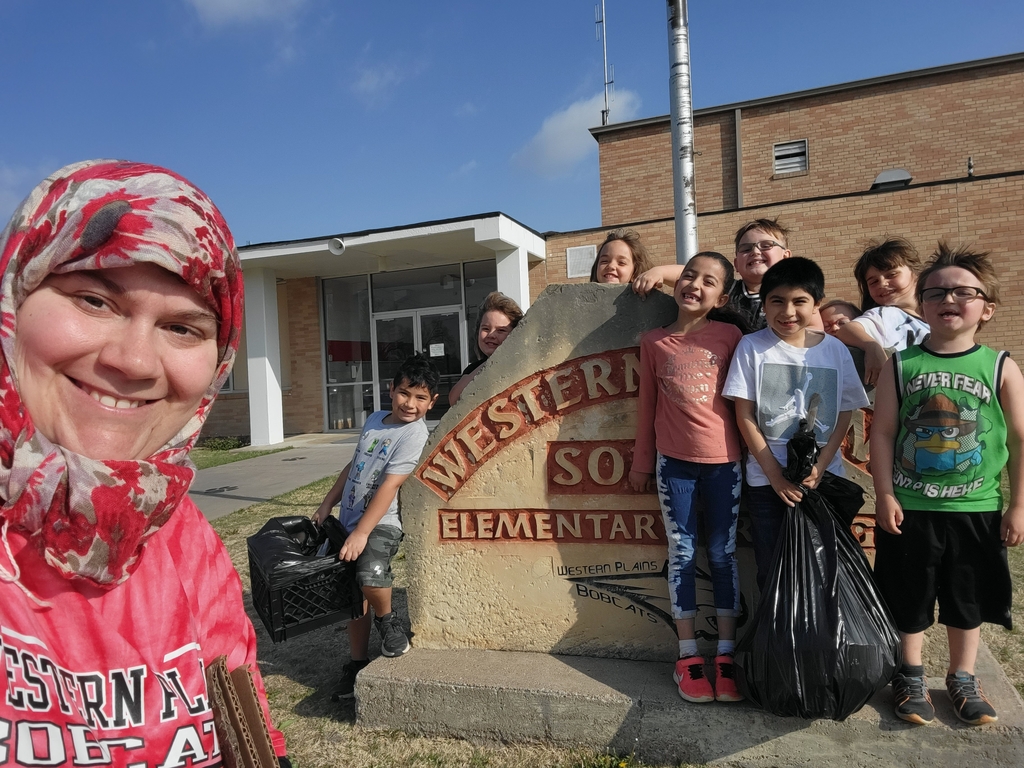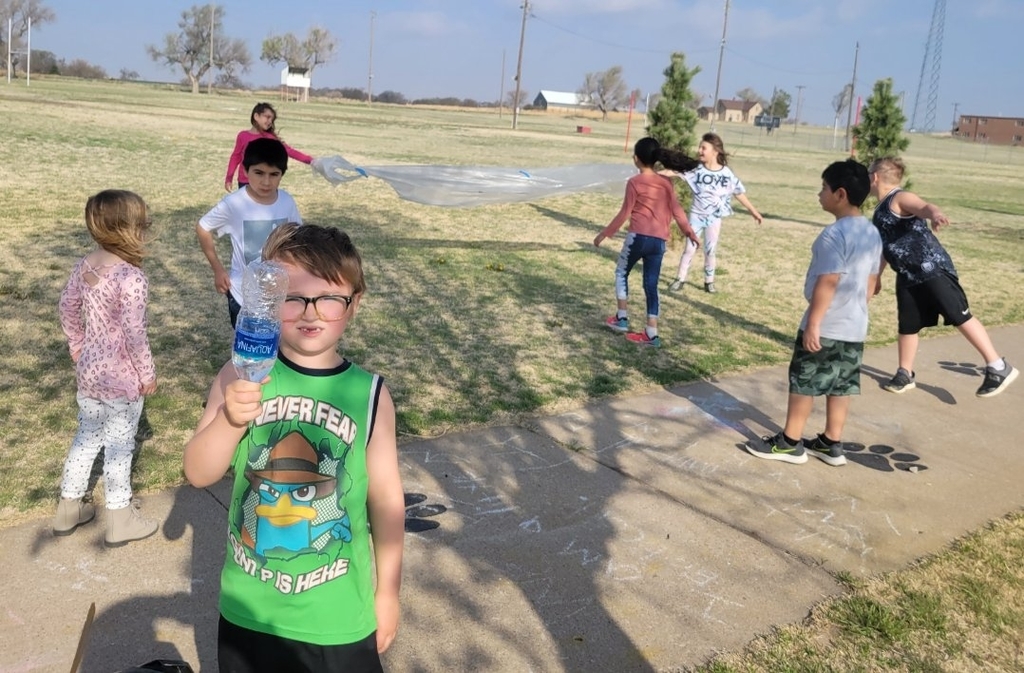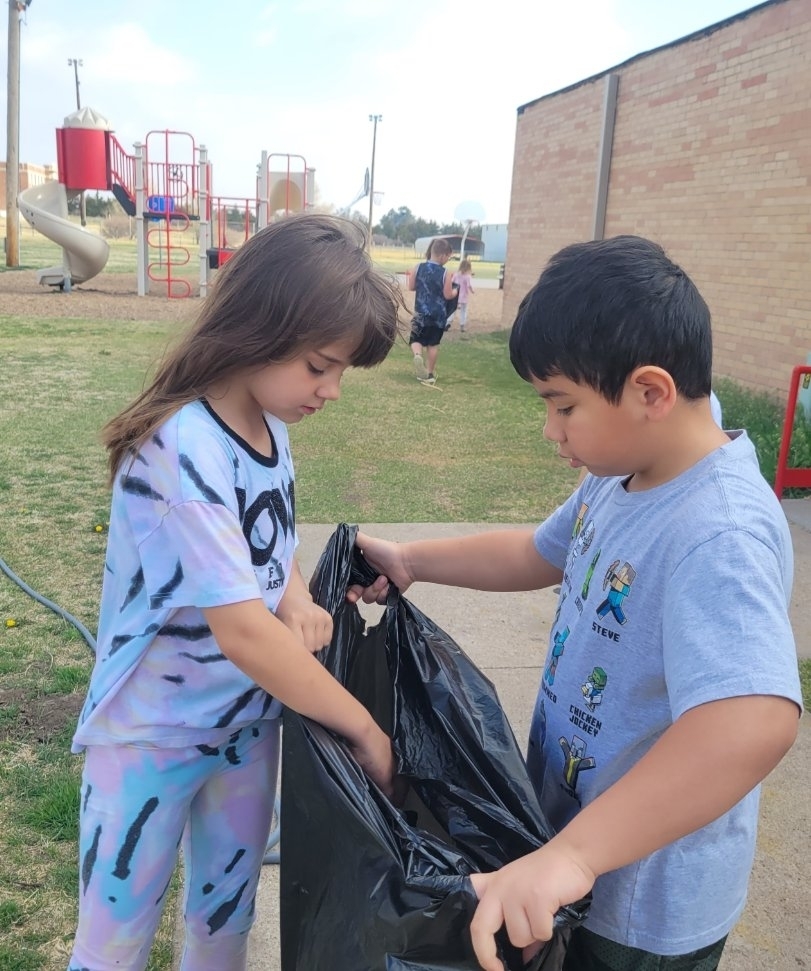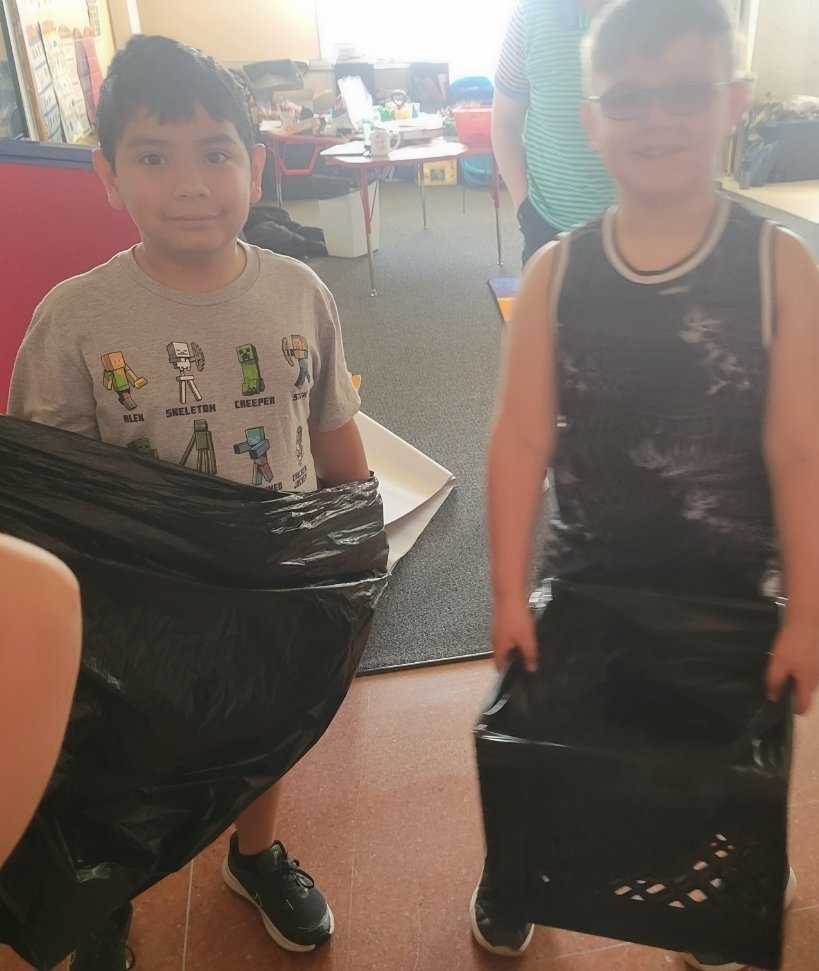 Western Plains North 2nd through 5th graders traveled to Boot Hill today. They learned a lot of cool history facts, enjoyed wonderful presentations by staff members, and drank sarsaparillas!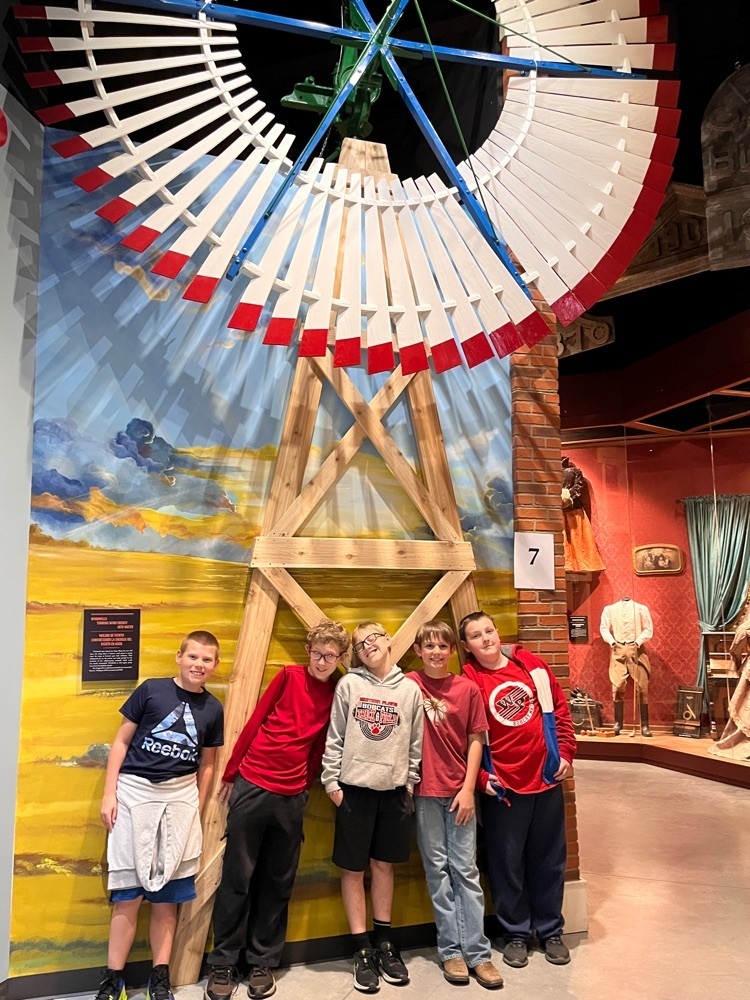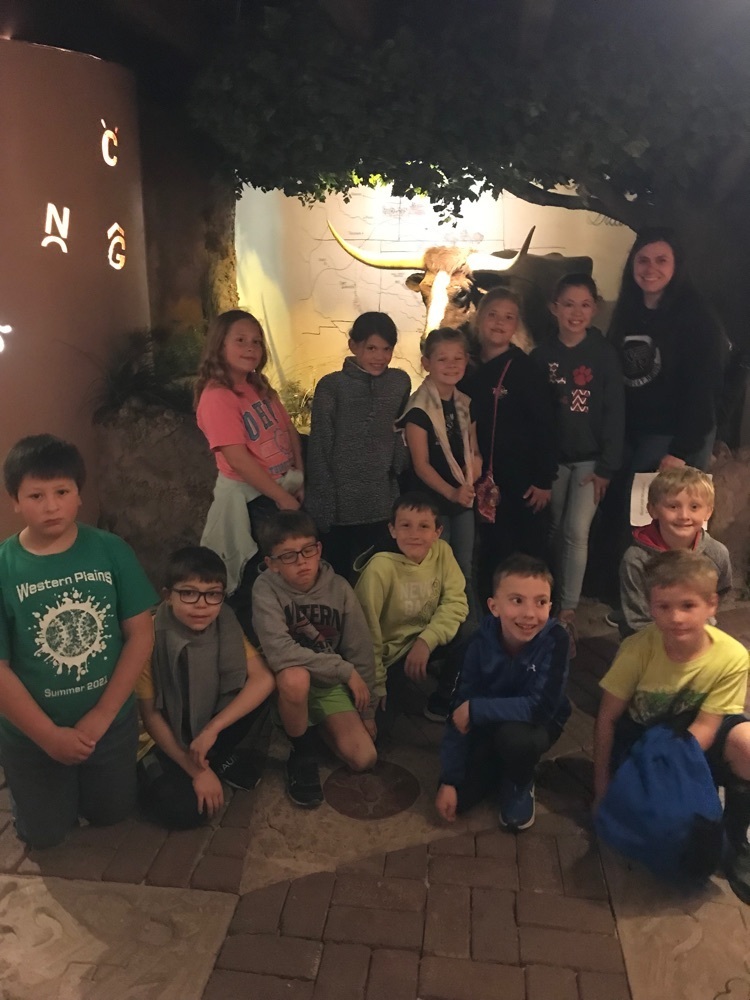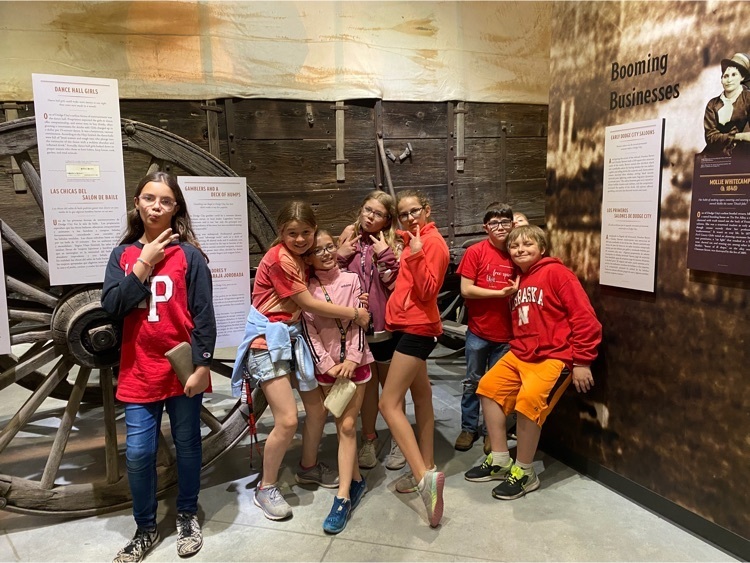 Yesterday, April 20, 2022 High School Art students went to Hays, KS to attend the Fort Hays State University High School Art Day. Students hung artwork in the Gross Memorial Coliseum for a Juried Exhibition, earning several certificates of merit. They participated in the sidewalk chalk competition where they were to create an artwork with the prompt provided. "DRAW YOUR FAVORITE CELEBRITY, POP CULTURE ICON, OR MEME IN RENAISSANCE STYLE."....They chose Ryan Reynolds. After the chalk competition students toured the Schmidt Foundation Center for Art and Design getting to view painting & digital painting demonstrations, try their hand at gelatin plate monotype printmaking and so much more. Sidewalk chalk entry winners can viewed at the bottom of the page at
https://www.fhsu.edu/art-and-design/news-and-events/annual-high-school-art-day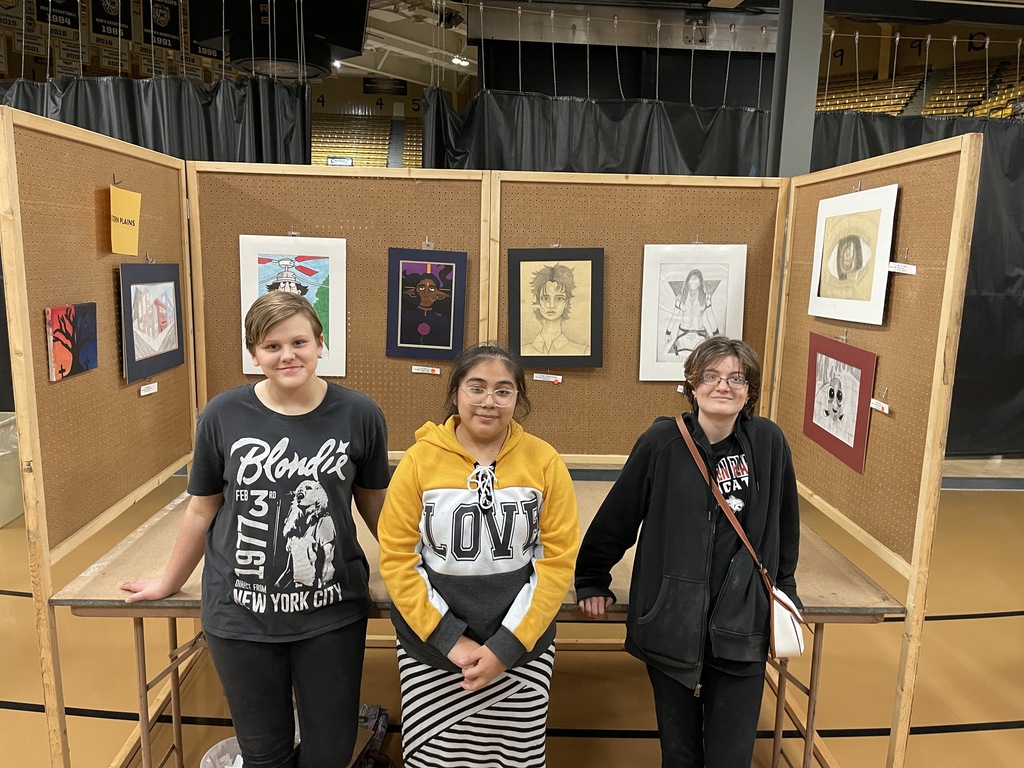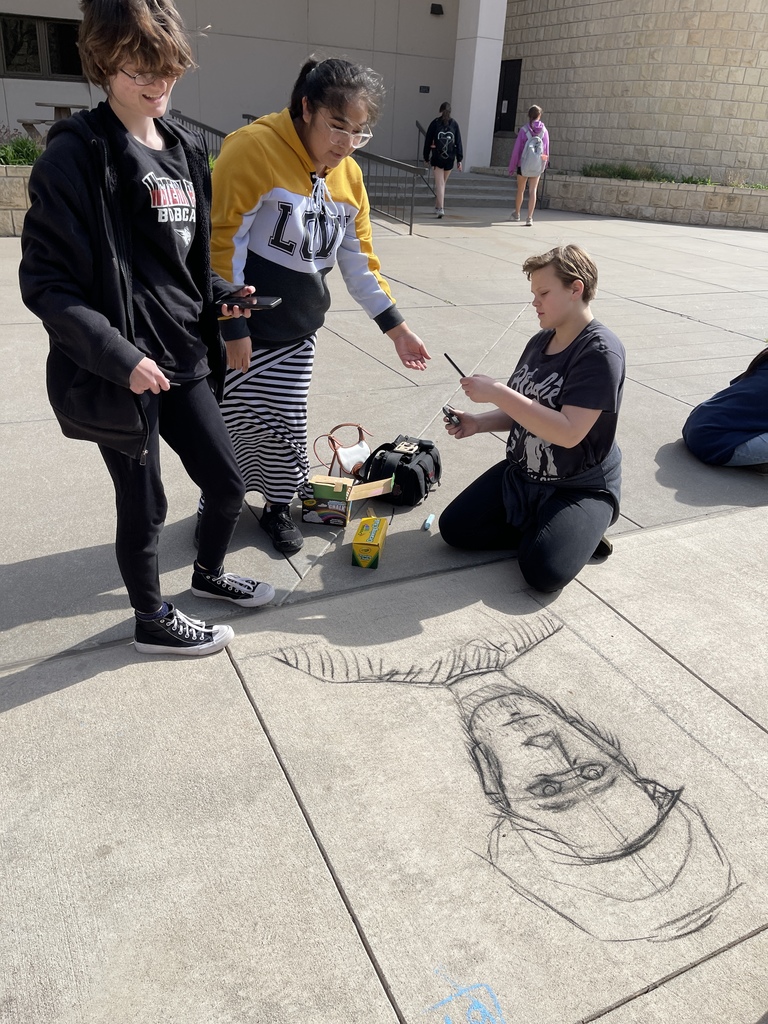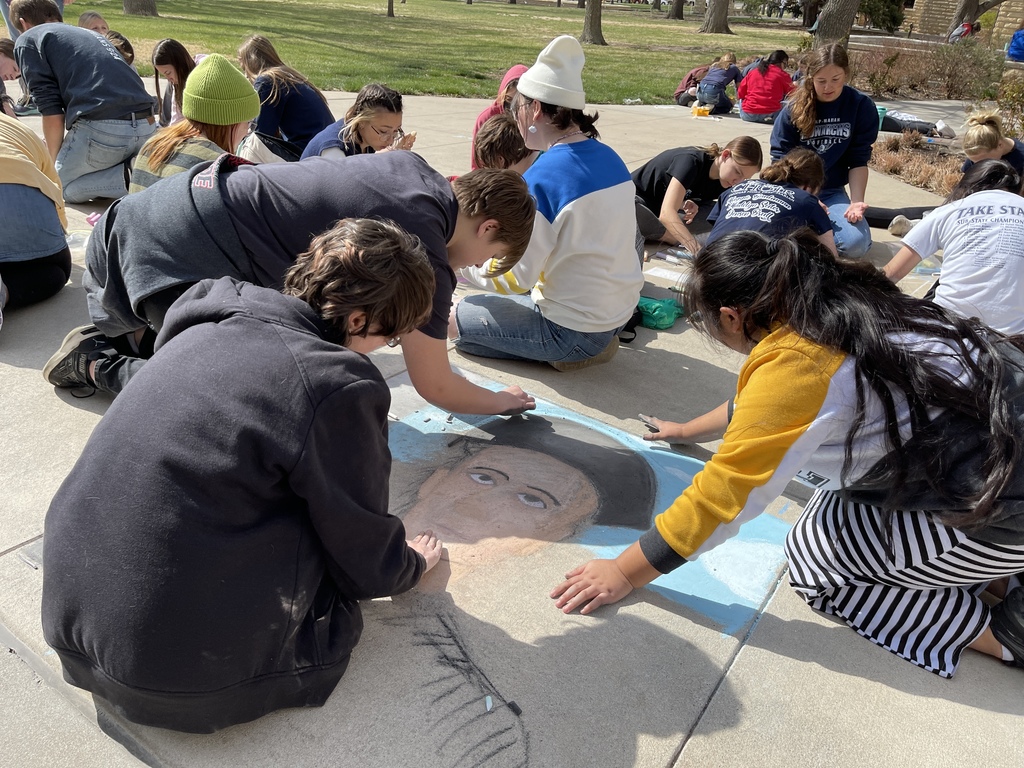 ATTENTION RANSOM, ARNOLD, and UTICA community members: Western Plains North Elementary students are collecting food items for our Ness County Food Bank. Lane Scott Electric will give the winning class a pizza party! Students will be out collecting Friday afternoon (April 22nd). If you have food items you wish to donate but will not be home, please leave them on your porch.

Western Plains is seeking CUSTODIAL STAFF for this school year and next. If interested please contact the District Office for an application at 785.731.2352.